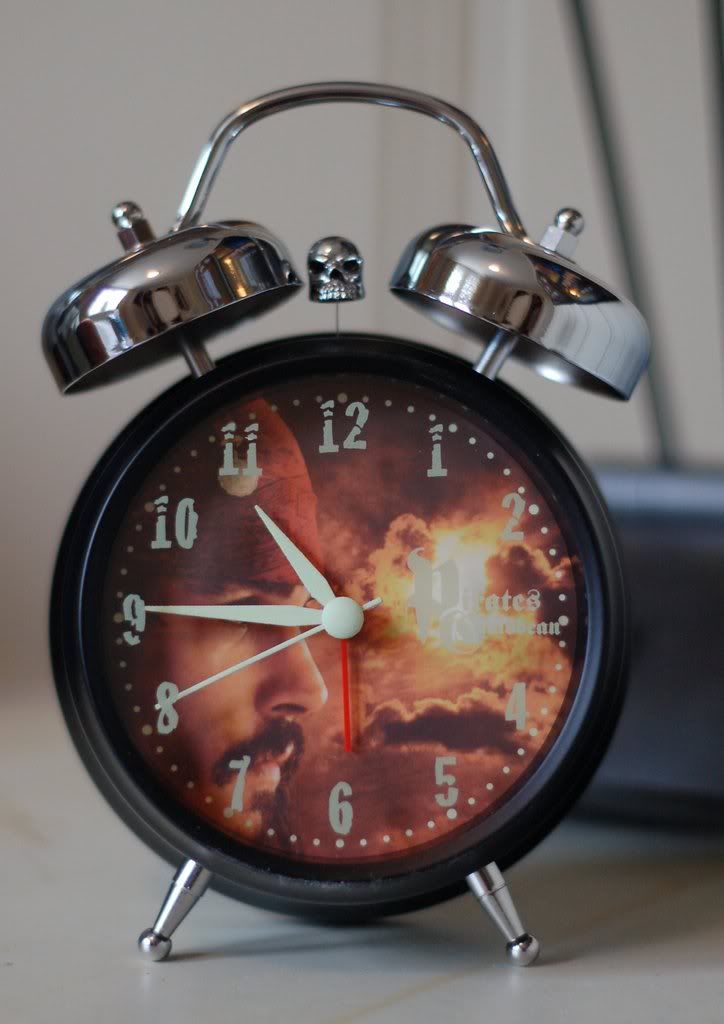 Why it's Johnny Depp time thanks to my newest Target purchase this morning! I am usually in there 1-2 times a week, but I haven't been in a while so needless to say I left with a ton of stuff. Johnny Depp & a skull how cool is that, it is now residing on my scrapping table.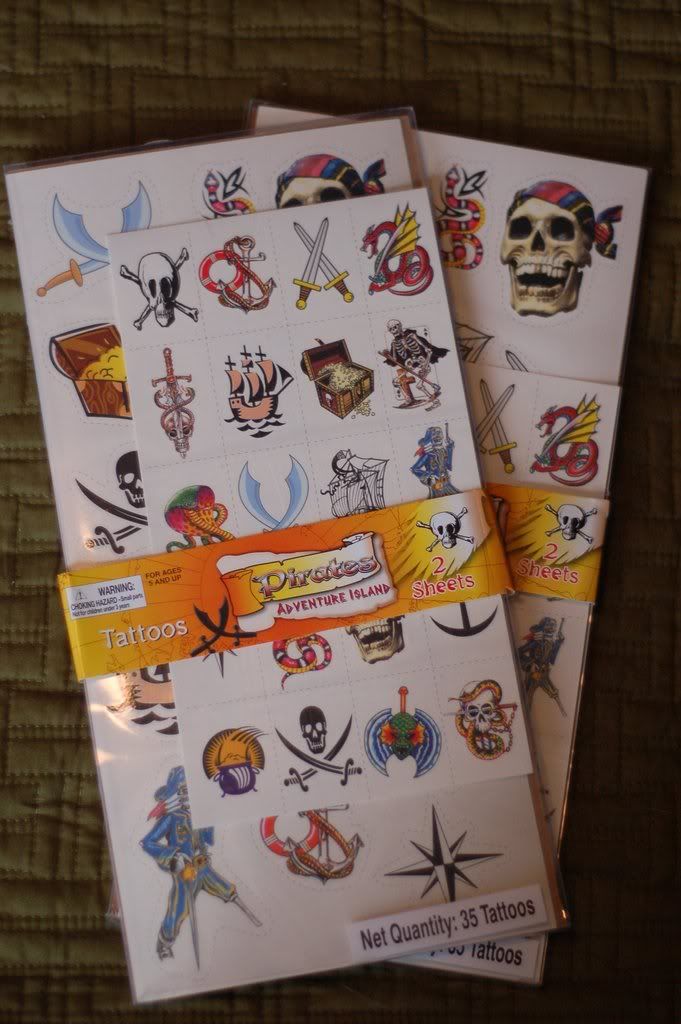 I also picked up these sheets of Pirate tattoos in the $1 Spot, I just know I can use them on a layout somehow.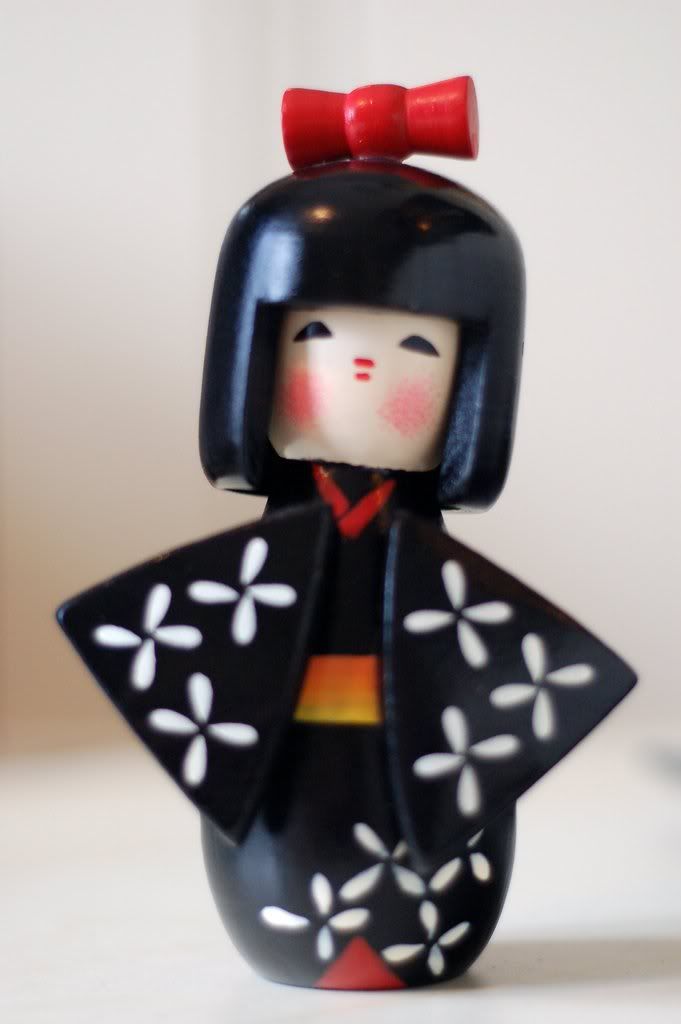 This little girlie is on my desk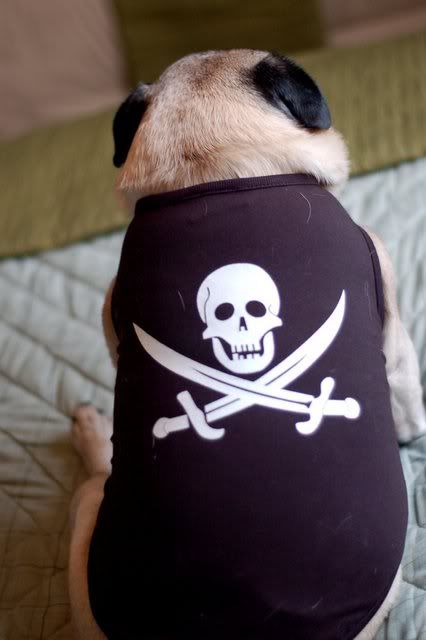 And of course I had to get Mugsy something!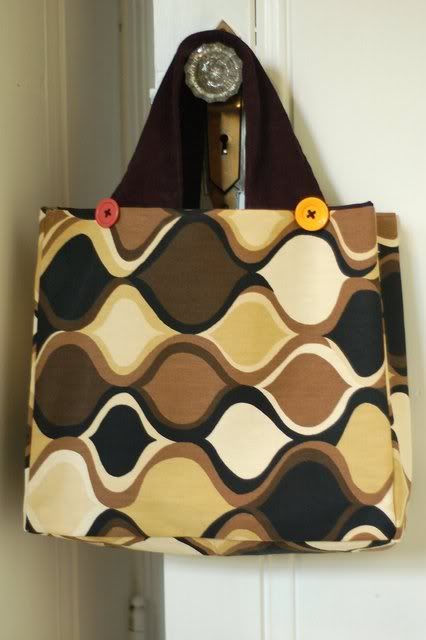 I have to share a picture of the purse I made last night, it is in no way perfect, but i'm pretty proud of it for it being my first try!