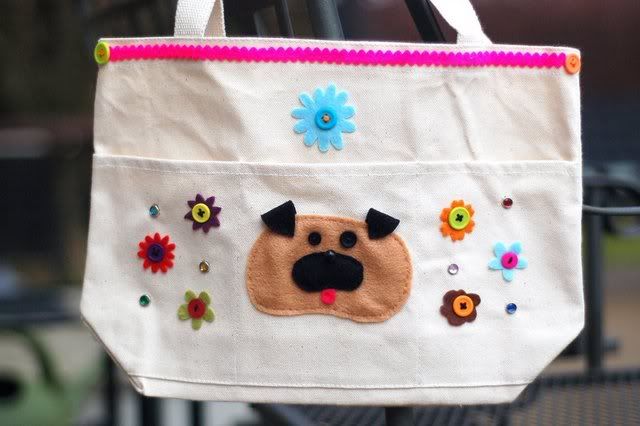 I have been soooooo productive today! I started off today finishing this fun puggy bag. Once again I made this for someone else but want to keep it myself.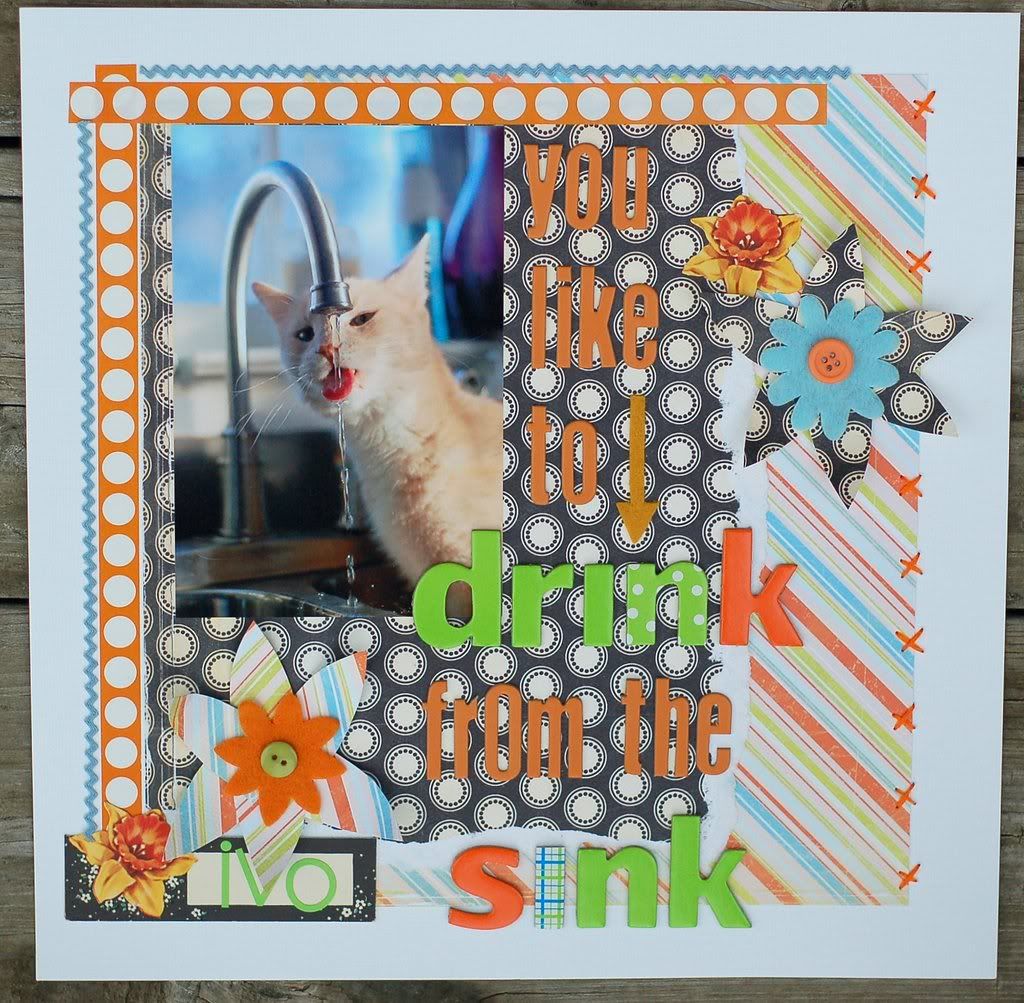 Then I decided I had to do some scrapping and did this layout of our kitty (I bet you thought we only had pugs!) Ivo drinking from his favorite spot...the kitchen sink. I took this picture a few weeks ago and have been itching to scrap it ever since.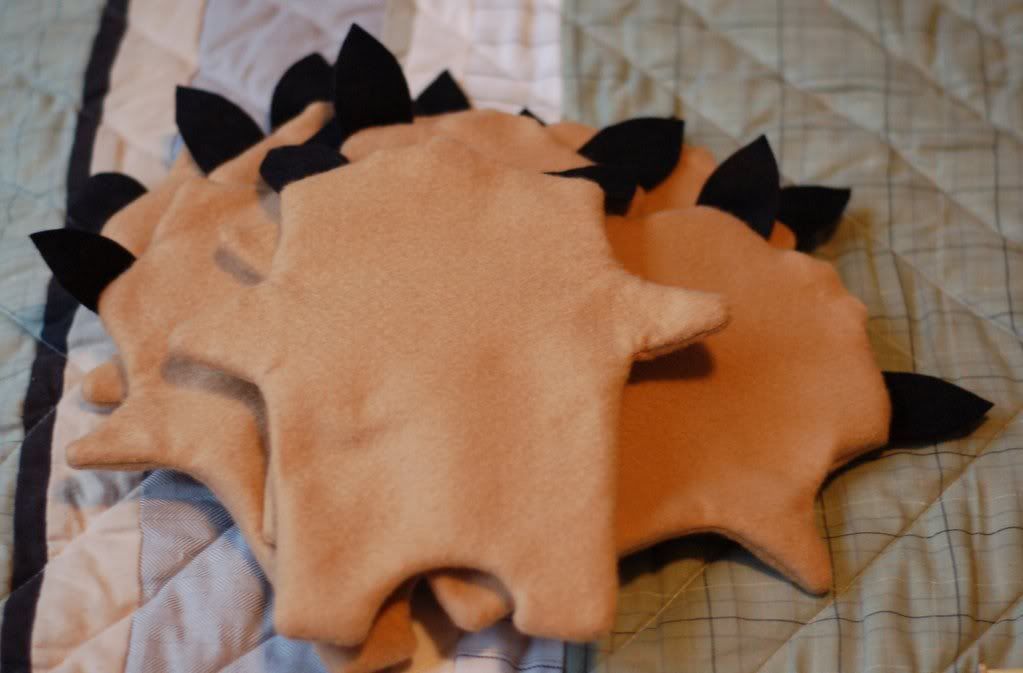 Finally I sewed up a bunch of puggies for orders I have gotten the past few days. Tonight I will put in a movie (preferably something with Johnny Depp!) and stuff and sew puggies. Did I mention I also made a yummy pot roast in my crock pot today too...so productive!