Amanda (Nell's Mom) over at PugVillage asked me to scrap some pages to frame for her office...what a fun project this has been since she has the 2 cutest girls Nell and Lucy and a special boy Hoover who has gone to the Rainbow Bridge. I tried to tie all 3 layouts together by using Bobarbo and Basic Grey patterned paper on each one as well as my favorite flowers, flowers and more flowers!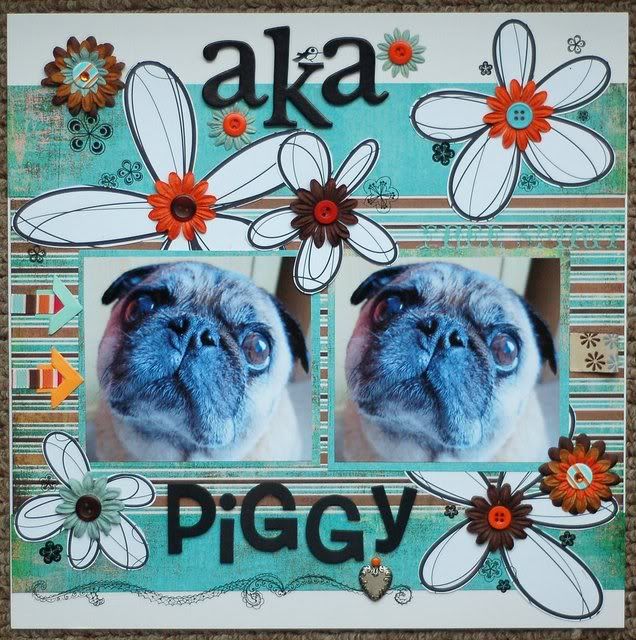 This is the layout I finished this morning of sweet Hoover, or as he was known "Piggy". What a precious boy and I *love* this picture.
Here is Nell...what a face!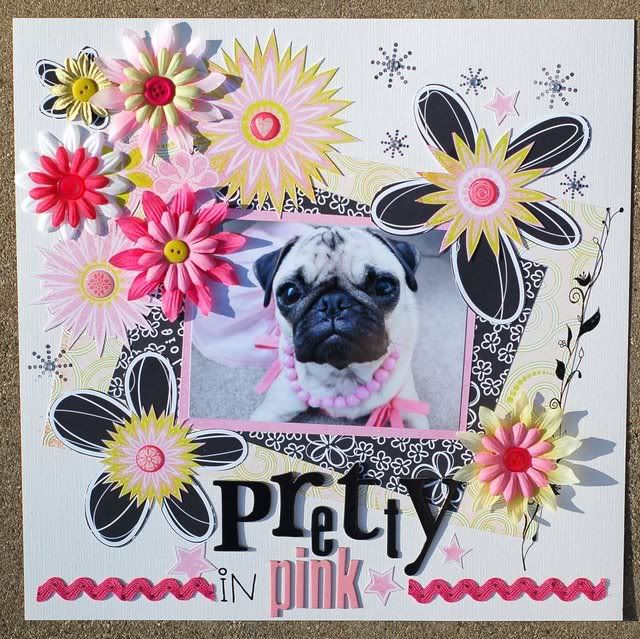 A pug in pearls...how cute!!